Shopping Cart
Your Cart is Empty
There was an error with PayPal
Click here to try again
Thank you for your business!
You should be receiving an order confirmation from Paypal shortly.
Exit Shopping Cart
| | |
| --- | --- |
| Posted on October 31, 2016 at 4:35 PM | |
Cont. From Part 1.
5. Digital Scale - I first bought a fixed dial scale to measure cake pans so they would have the same amount of batter and thus yield the same height once baked. This would reduce the amount of cake I have to shave off to level it. One day I dropped the scale and it broke, so I decided to buy a digital scale for more accuracy. Since then, I've found many uses for my digital scale beside weighing the cake batter. I measure the exact amount of fondant needed to cover different size tiers. I also perfected my cake recipes by measuring the weight of my dry ingredients instead of measuring volume.
4. Tylose Powder - gone are the days where I used to spend tons of cash on pre-made gum paste and then have to dye it the color I need it by adding food coloring that would only weaken the sample and make it too soft to work with specially for dark colors. Once I discovered tylose powder I add it to any color fondant and make my own gum paste for flowers, figurines, or any type of decoration that needs a little hold.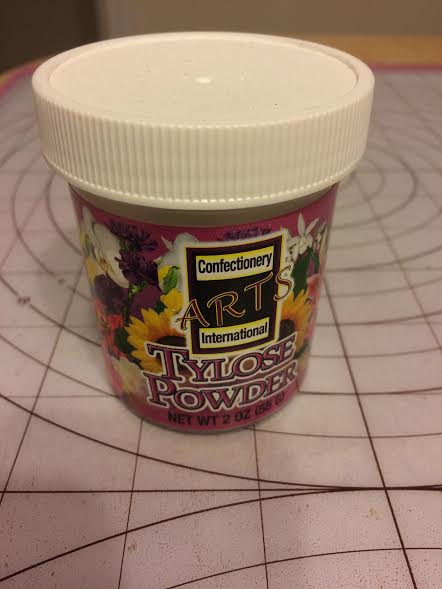 3. Cutting Place Mat - I use this to roll my small amounts of fondant for decorating. I can roll fondant as thin as 1/16th of an inch without using powdered sugar or vegetable shortening and the fondant doesn't stick. Thick fondant is not cool, it adds unnecessary weight to the cake and it's not aesthetically pleasing.
2. Bench Scraper - if your cake is not smooth and has sharp edges before the fondant goes over it, you will not achieve smooth, sharp finish. I think of fondant as a bed sheet. If your fitted sheet has wrinkles, when you place the flat sheet over it you'll still see the wavy, uneven indents below. The bench scraper allows me to smooth out the icing for a flat surface and give me a 90 degree angle as I scrape the excess frosting off, leaving a crisp finish ready for my fondant.
... and my Number 1 tool is:
1. Xacto Knife - this small, really sharp edge gives me precise cuts every time. My ultimate, can't live without, edible art making tool. I can't remember how I used to work without this tool before, what I do know is that I wouldn't trade this for anything else. It's my "third hand" I use it on every cake. To cut free-hand shapes, stripes, etc. 




/